Who is New Life Fellowship?
New Life Fellowship Church is a Southern Baptist Church located in Huntington, Indiana. Our mission is to reach and influence Indiana by building Christ-centered, Bible based churches through servant ministries. We offer a variety of programs and classes for members of the whole family and look forward to seeing you soon.
Please take a look around and get to know us. We would love to have you visit and get to know us, as well as get involved in the community with us.

-Thursday, October 3rd – New Life Fellowship Meal Ministry Night, meet at 5:30pm
-Saturday, October 12th – Church Picnic at 11am at the Observation Mound
-Thursday, October 17th – Leadership Training at 6:45pm
-Sunday, October 20th – Staff Meeting at 4:30pm
-Saturday, October 26th – Fusion
-Wednesday, October 30th – Trunk or Treat from 6-8pm
-Every Sunday: Sunday school, morning service, and Sunday Night Bible Studies
-Every Wednesday: Evening services
The He said to them, "Follow Me, and I will make your fishers of men." - Matthew 4:19 NKJV
Grow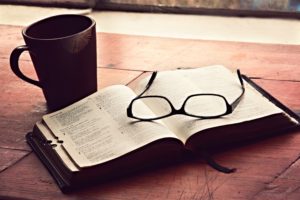 Attend a church service, listen to past sermons, and explore devotionals by Pastor Randy.
Connect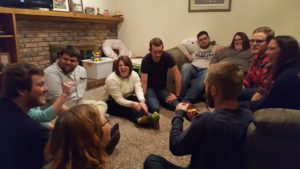 Find the group for you under the different church tabs. Also explore Sunday school options or our Wednesday services.
Serve
Look to get more involved by helping and serving in our ministries. Discover how to get involved on our ministries website.
Sunday School - 9:30 am
Morning Worship - 10:30 am
Evening Small Groups - 6:00 pm
Give to New Life Fellowship
"For where two or three gather in my name, there am I with them." - Matthew 18:20
Huntington
313 E. Franklin Street
Huntington, IN. 46750
(260) 200-1372
jimistaton66@gmail.com