New Here?
We are excited that you are interested in our church and hope this information below can
help answer some of your questions and prepare you for your first visit. We look forward to meeting you soon!
What type of church is New Life Fellowship?
New Life Fellowship Church is a Southern Baptist Church located in Huntington, Indiana. Our mission is to reach and influence Indiana by building Christ-centered, Bible based churches through servant ministries.
When and where are services?
Our services are held in Huntington, Indiana on Sundays at 9:30AM for Sunday School and 10:30AM for the church service. We also hold an evening Bible study at 6PM on Sunday nights that will have a men's, women's, children's, and nursery groups. There will also be a Wednesday night service at 6:57PM.
What should I wear?
Our church is open to everyone and we want you to come as you are. There is no formal dress required, we often have a wide range of dress styles present; from t-shirts and shorts to a dress shirt and tie. Be yourself and come in what you are comfortable in.
What is a service like?
A typical church service will begin with worship. We will sing a few worship songs together and do some short greetings around the sanctuary. Following the worship, we will have an opening prayer and sometimes an impact moment to see what God is doing for those in the church or for our church as a whole, at this point kids will be dismissed for Children's Church. Next comes the sermon, given by one of the pastors. We follow up the message with an alter call and a time of prayer before ending with the gathering of the offering and a final worship song.
What happens when I arrive?
When you arrive, you will have some time to fellowship with other believers as well as take part in the free coffee or purchase a snack or two. If you arrive for Sunday School, you can then attend one of these classes and then attend the church service to follow.
How can I meet others and get connected?
New Life Fellowship offers some great opportunities for everyone to get involved and connected in the church. Depending on your age and what you are looking for, we have a group for you. You can explore all our options under the Services tab.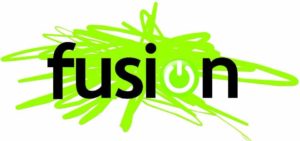 What about my kids?
If you would like, your children can stay with you in the sanctuary for the service. But we also offer some special options for your children. In the morning we have a special Sunday School class for kids and nursery open to young children. During the morning services, we offer a
Children's Church program for kids where they can go and learn about God and fellowship with others closer to their age. If you have young children, we also offer a nursery service for children during the service times.
If you're interested in attending the Sunday Night Bible Studies, don't worry, we also have a kids program at this time and nursery open too!