Sunday Night Small Groups
Every Sunday night at 6:00PM we will break for small groups! The groups and their studies are detailed below!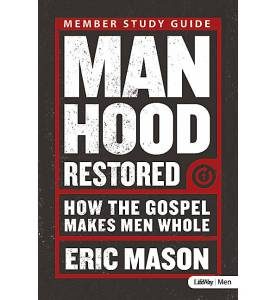 Men
This men's Bible Study is designed to foster personal spiritual growth through individual time spent with the content. Manhood will always be in crisis until Jesus returns. But in Christ, men can be restored with ever increasing glory into the undefiled image of God. The six-session study leads men on a journey through masculinity, with Bible study sessions on the problems men face, God's solutions, and the restorations of worldview, sexuality, vision, and family.
This study will be led by Ben Kratz, Scott Thorn, and Dan Kochensparger. The men's group will meet in the sanctuary and it will be open to all men all ages too!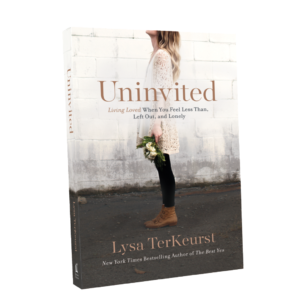 Women
In this six-session study, Lysa TerKeurst digs deep into God's Word to help us explore the roots of rejection, the way other relationships get tainted because of a past rejection, and the truth about what it looks like to live loved. With Biblical depth, gut-honest vulnerability, Lysa help us: stop feeling left out by believing that even when you are overlooked by others you are handpicked by God, change our tendency to either fall apart or control the actions of others by embracing God-honoring ways to process our hurt, know exactly what to pray for the over the next ten days to steady our soul and restore our confidence in the midst of rejection, and overcome the two core fears that feed our insecurities by understanding the secret of belonging.
This study will be led by Ashley Fisher, Dee Kochensparger, and Susan Bryan. Women will be meeting in the basement fellowship area and the study will be open to all women of all ages too!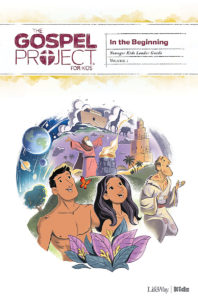 Children
In the Beginning helps kids discover how God's plan began. God created everything. He created people in His own image. Even though Adam and Eve sinned, God revealed His plan to bring people back to Himself through the family of Abraham, Isaac, and Jacob. Sessions include Bible stories from Genesis and Job. There will also be lots of fun activities too!
This study will be led by Savannah Marlow and Brittney Shoemaker. Our children's group will be meeting in the Children's Church room in the basement and it will be open to children in elementary school, so anyone in grades K-5 is welcome to attend!
Pastor Jimi will also be holding a second time for his Addiction Recovery class. Contact Jimi if you're interested or need more details.